Leupold Scope Rings Set, Cross Slot Rings, High, (.900), 49966, Matte Finish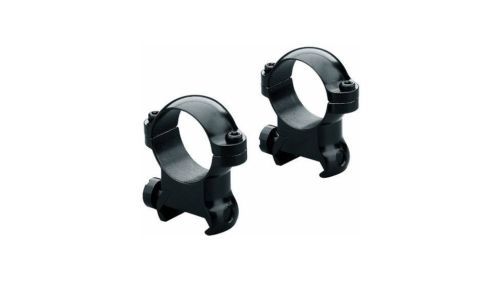 Leupold Scope Rings Set, Cross Slot Rings, High, (.900), 49966, Matte Finish
Leupold Scope Rings are Every Bit As Rugged And Dependable As The Leupold Optics It's Intended To Secure. Leupold's Tradition of Quality goes beyond Rifle Scopes. Because for Decades they Have Manufactured Mounting Systems in their Oregon Plant. These Rings are made of Solid 12L14 Cold Rolled Bar Stock, Using the latest CNC (computer numerated controlled) Tooling Machines.
Tolerances are Held to as Little as 3/10,000 of an Inch of Leupold's Torx Drive System and Will Not Strip Screw Heads or Distort Drivers.
Torx Screws and Driver are Included and This Product is Covered By Leupold's Full Lifetime Guarantee.

****The user is responsible for the correct installation. If you are unfamiliar with how to install please ask for help or seek the assistance of a certified Gunsmith****
Refunds will Not be given for Customer Damaged Products

100% Guaranteed!
Please Don't Hesitate to Contact us With Any Questions or Concerns!
Reviews