HWI Gloves, Fleece Touch Screen Fingertip Tactical, Black, FTS100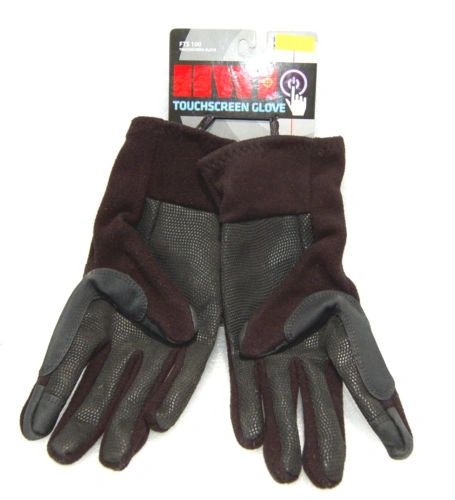 HWI Gloves, Fleece Touch Screen Fingertip Tactical, Black, FTS100
HWI Gear, Inc's Unlined Touchscreen Duty Gloves, FTS100, is part of the Touch Extreme Series

It features abrasion resistance, 100% washable, synthetic leather, breathable fabric, and touchscreen leather in the thumb, index and middle finger tips. The leather is positioned on three fingers for greater functionality. You won't need to take your gloves off when handling your devices.


Touchscreen leather in tips of middle, index finger and thumb.
Leather wraps around outside of thumb to allow easy expansion of image on Device
Spacer material keeps hands cool
Stretch polyester over knuckle
PVC Non – Slip Cradle Reinforcement increases durability
Synthetic leather in palm resists abrasion
Elastic in cuff and hook and loop creates a snug secure fit
Ergonomic "Contour Cut" reduces hand fatigue and enhances comfort


100% Guaranteed!
Please Don't Hesitate to Contact us With Any Questions or Concerns!
Reviews