Desert Ironwood rough-cut and unfinished Knife Scales Making Knife Handle (7)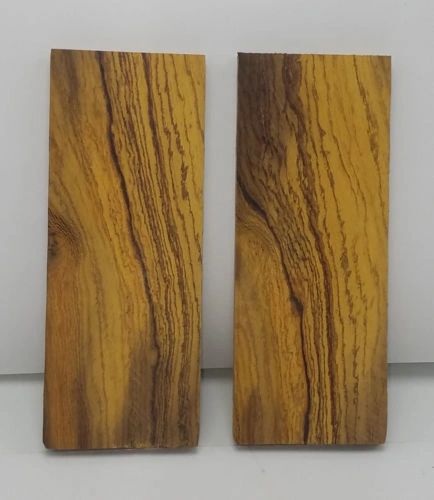 Desert Ironwood rough-cut and unfinished Knife Scales Making Knife Handle (7)
Desert Ironwood is very hard and heavy. One popular usage for the wood is for Knife handles, since its hardness, grain, and coloring is ideal.
As with all ironwood they may have voids, cracks, defects are common with desert ironwood.
These scales are rough-cut and unfinished.
The approximate dimensions of each of these scales is 2 inches by 5 inches by 1/4 inch. This pair of scales may contain checks or voids. Defects are common with desert ironwood.
100% Guaranteed! Please Don't Hesitate to Contact us With Any Questions or Concerns!
Reviews